Trainers, Something mysterious is happening in Pokemon GO, Golden PokéStops, A Mysterious Pokemon walking around and Mysterious Coin ??? from the PokeStops.
What is happening in Pokemon GO?
In an recent blog, Niantic have revealed few more details about the Mysterious Pokemon, but lets begin with the past for those who are not aware.
The Past
On November 5th 2022, Trainers around the world started reporting some mysterious Golden Pokestops.
It was observed that as soon as Community Classic was ended, Pokestops started turning into Golden Pokestops. Spining this Pokestops had some special effect and had the following outcomes:
A Mysterious coin
A lot of loot
Spining this Pokestops rewarded the trainers with some mysterious coin and it also triggered a dialog between Professor Willow, and Jacq, a new character coming in Pokémon Scarlet and Violet.
It was also observed that a Mysterious Pokemon was roaming around the Player in the map. It was not catchable, but clicking on it triggered a speech above its head with a Coin inside the bubble.
Here's the Full Dialog between Prof. Willow and Prof. Jacq
Willow – What's that you've got, %PLAYERNAME%? Ah! Yes, I see—this appears to be a very old coin. I picked one up myself, actually. There's something mysterious about them…
Jacq – Professor Willow? Can you hear me?
Willow – Oh—hello, Jacq! It was great hearing you speak at the World Pokémon Ecological Society conference the other day!
Jacq – Thank you. Your lecture, "Strolling through the World of Pokémon," was fantastic, too!
Willow – %PLAYERNAME%, this is Jacq. He teaches biology at an academy in the Paldea region.
Jacq – It's very nice to meet you! Hm? Oh! That coin…!
Willow – Hm? Do you know something about this, Jacq?
Jacq – I think I might… I know we were supposed to discuss Diglett, but can I get a rain check? This is something that I want to look into!
Willow – Of course! I'll get right on researching this with %PLAYERNAME%. And I'll be sure to take a video of the coin and share it with you soon.
Jacq – Thank you! I'll see you later, then. Happy exploring!
Willow – All right, %PLAYERNAME%—let's get cracking! I'd like to find a few more coins, so why don't we start looking around? These coins are a little suspicious, but I can't help feeling excited all the same! I believe a thorough investigation is in order. We've got a lot of ground to cover—so I'll start my search over there! Are you ready? Then let's GO!
The Mystery Reveals Partially, Meet Gimmighoul!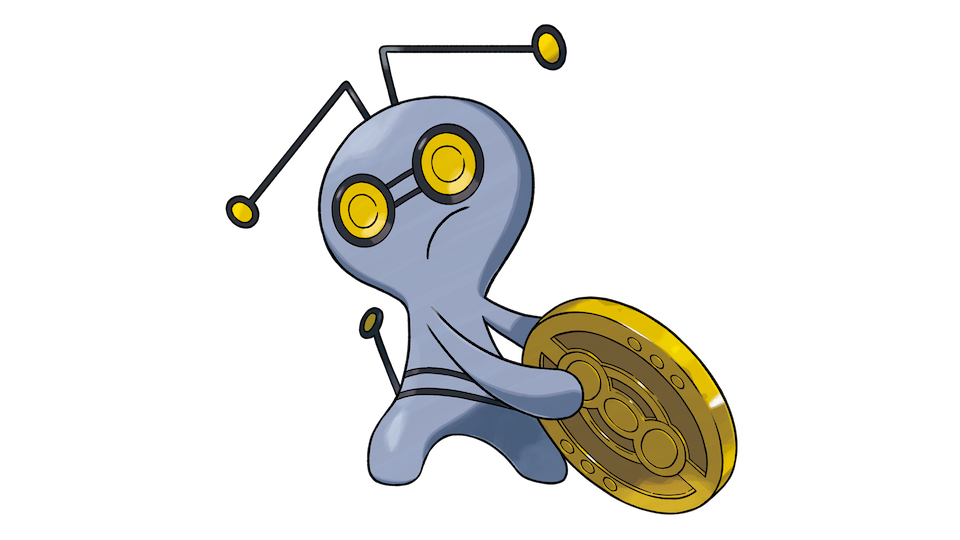 On November 7th 2022, Niantic in its recent blog revealed the Mysterious Pokemon and Pokémon Scarlet and Pokémon Violet Crossover.
"It turns out that this Pokémon, seen hanging around Trainers who have picked up a suspicious coin, is Gimmighoul, who was originally discovered in the Paldea region!
Research conducted by Professor Willow and Jacq, a biology teacher from the Paldea region, confirms that Trainers have spotted Gimmighoul in its Roaming Form. Further, there's another form in the Paldea region called Chest Form Gimmighoul."
How to catch Gimmighoul roaming form?
The Nintendo Switch games Pokémon Scarlet and Pokémon Violet—slated for release on Friday, November 18, 2022—will link with Pokémon GO!
Linking these games will allow you to catch Gimmighoul (Roaming Form) in Pokémon GO.
What are those Mysterious Coin? Where they will be used?
This still remains to be mystery, Soon a special research will be conducted in Pokemon GO and it will reveal the Mysterious coin mystery.
Do you know?
You can check out the Countdown Timer of all Events at our All-New Mobile App GO Field Guide for all Countdown Timers, Raid Boss Guides, Egg Hatch List, Shiny Checklist and much more…
Available for both Android and iOS
iOS – App Store
Android – Google Play Store
Feel free to ask anything else you may want to know. If we can't answer them, maybe someone else reading can. Let us know in the comments below and join the discussion on our Pokemon Go – WorldWide Niantic News Update Facebook Group!
Make sure to Join our PokeWreck community for all the latest news, updates, leaks and research: