Trainers, A new version of Pokemon GO 0.181.0 is rolling slowly for Android bringing new Loading Screen, Data Mine report suggests new Galarian forms are coming along with few other features like for GO Fest Challenge Hub, Dynamic Game Master Update and much more…
Credits to PokeMiners for Data Mine Report!
Here's the Summary from the Data Mine report:
New Loading Screen
New Galar Forms
New Forms
Victini
GO Fest Challenge Hub
Timed Group Challenge
New effects
Game Master Dynamic Update
New Loading Screen
The New Loading Screen suggests some new generation 5 Pokemon are coming along with the evolved form of Rufflet!
New Galar Forms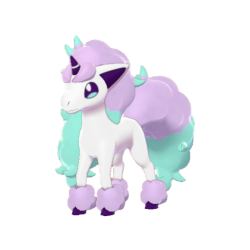 Galarian Ponyta fans seem this update is for you, many new galar forms were added in the App, hopefully, we won't have to wait long this one!
PONYTA_GALARIAN 
RAPIDASH_GALARIAN 
MR_MIME_GALARIAN 
CORSOLA_GALARIAN 
YAMASK_GALARIAN 
SLOWPOKE_GALARIAN 
SLOWBRO_GALARIAN
New Forms
Some new costume forms were added in the new update, code suggests new Lapras and Gengar form.
HALLOWEEN_2020
LAPRAS_COSTUME_2020 
GENGAR_COSTUME_2020
Victini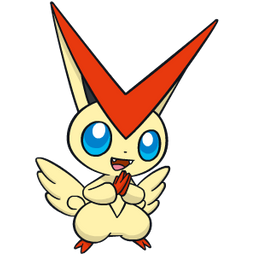 A move V0342_MOVE_V_CREATE has been which is for Victini suggesting Victini will be released during GO Fest 2020.
Like all the previous GO Fest where the Mythical Pokemon were released with some effects, the same will be with Victini.
Victini will have a special encounter screen were found in the APK.
RequestVictiniEncounterForegroundFxPrefab RequestVictiniEncounterBackgroundFxPrefab
GO Fest Challenge Hub
A New In-game challenge hub is coming which will show a variety of information, a banner at the top showing the current event and details.
LOOT_ITEMS
EVENT_ICON_URL
EventBanner
EventBannerWid
eventIcon
eventIconVisibilityController
headerSpinnerCanvasGroup
titleBodyDynamicHeightController
titleBodySpinnerCanvasGroup
Timed Group Challenge
It looks like we'll be able to easily see the GO Fest time team challenges in-game when they are completed, which were previously published on social media!
TIMED_GROUP_CHALLENGE_STARTED
TIMED_GROUP_CHALLENGE_GOAL_MET
GET_TIMED_GROUP_CHALLENGE
New effects
Like the Raid Winning Confetti effects? Looks like we're getting some new effects for different events like for Friendship level, Winning against Team GO Rocket and few other events!
EFFECT_NONE
EFFECT_CONFETTI_BASIC
EFFECT_CONFETTI_FIRE
EFFECT_CONFETTI_WATER
EFFECT_CONFETTI_GRASS
EFFECT_CONFETTI_RAID_BATTLE
EFFECT_CONFETTI_FRIENDSHIP
EFFECT_CONFETTI_ROCKET
EFFECT_FIREWORKS_PLAIN
Game Master Dynamic Updates
Previously when new event starts we needed to restart the app to activate the event bonus
The pain of restarting the Pokemon GO app when the event starts is soon going to end, New codes of dynamic game master updates have been found.
RequestDynamicGameMasterUpdate RequestGameMasterDataDynamicUpdate
Do you know?
You can check-out the Countdown Timer of all Events at our All New Mobile App GO Field Guide for all Countdown Timers, Raid Boss Guides, Egg Hatch List, Shiny Checklist and much more…
Available for both Android and iOS
iOS – App Store
Android – Google Play Store
Feel free to ask anything else you may want to know. If we can't answer them, maybe someone else reading can. Let us know in the comments below and join the discussion on our Pokemon Go – WorldWide Niantic News Update Facebook Group!
Make sure to Join our PokeWreck community for all latest news, updates, leaks and research: