Trainers, hold on your seats as this update is huge, A new version of Pokemon GO 0.147.1 is out for Android and its Data Mine report suggests Team Rocket, Shadow Pokemon and a completely new game mode – Invasion!
The official update mentions Bug Fixes, but our data miners know something is always hidden behind those curtains!
Here's the Summary from the Data Mine report:
Shadow and Purified Pokemon
Invasion – A new type of gameplay that ties with Shadow Pokemon and Team Rocket
Purification: A new mechanic to convert Shadow Pokemon to Purified form
Particle Minigame
New Badges and Quest
Route Maker: A new item 
So let's dive in deeper!
Before we begin, All the following updates are currently not live from the server side, we want to reiterate that nothing written here is endorsed, confirmed, or shared by Niantic. These are reports found by various data miners on the Internet, and they are subject to change.
Shadow and Purified Pokemon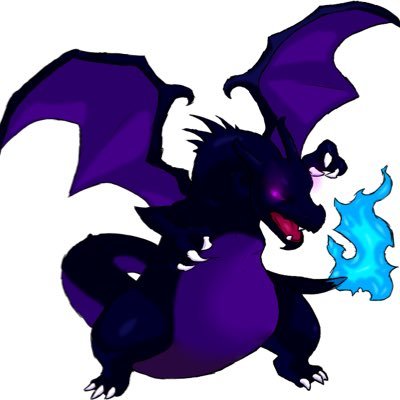 A Shadow Pokemon is a new property which is similar to Gender or Shiny Forms.
A Shadow Pokemon will have there own sets of Charge Moves and Fast Moves
.get_PurifiedChargeMove
.set_PurifiedChargeMove
.get_ShadowChargeMove
.set_ShadowChargeMove
In order to Purify a Shadow Pokemon, you need to spend Candy and Stardust. 
.get_PurificationStardustNeeded
.set_PurificationStardustNeeded
.get_PurificationCandyNeeded
.set_PurificationCandyNeeded
With Every Shadow or Purified Pokemon, there is a badge tied with the number of Pokémon you purified.
A Shadow Pokemon can be obtained through Invasion, which we have explained below in the Article.
List of Shadow Pokémon in Pokémon GO

| | | |
| --- | --- | --- |
| Rattata | Raticate | Zubat |
| Golbat | Bulbasaur | Ivysaur |
| Venusaur | Charmander | Charmeleon |
| Charizard | Squirtle | Wartortle |
| Blastoise | Dratini | Dragonair |
| Dragonite | Snorlax | Crobat |
| Mudkip | Marshtomp | Swampert |
A Redditor has created An in-depth look at Shadow Pokemon from the Gamecube games and what it could mean for Pokemon GO
Invasion and Team Rocket
Invasion is a complete new game mode which is coming to Pokemon GO and it'll be little more similar to Raids in Pokemon GO.
.INVASION
Currently, according to the code, it seems like Invasion will take place on top of PokeStops all the world. Team Rocket will take over the PokeStop and a grunt of various type is assigned to it. Your task will be to battle with the grunt. If you win then you will get a chance to catch the Shadow Pokemon. It looks much similar to Raid Battles.
There are three main parts of every invasion:
Battle stage
Pokemon encounter stage
Purification stage
POKESTOP_NORMAL
POKESTOP_ROCKET_INVASION
POKESTOP_ROCKET_VICTORY

After defeating the grunt you will have a certain number of Pokeball at your base to catch the Shadow Pokemon, and a number of bonus Pokeball will get added depending on the number of Grunts defeated and Pokemon Purified, much similar to Raid Battles
.get_BallsDisplay
.set_BallsDisplay
EncounterPokemon
.get_BaseNumBalls
.set_BaseNumBalls
.get_PokemonPurifiedNumBalls
.set_PokemonPurifiedNumBalls
.get_GruntsDefeatedNumBalls
.set_GruntsDefeatedNumBalls
.get_PokemonRemainingNumBalls
.set_PokemonRemainingNumBalls
Here is a list of Possible Grunts and Characters found in the Data Mine
.InvasionCharacter
BLANCHE
CANDELA
SPARK
GRUNT MALE
GRUNT FEMALE
BUG GRUNT FEMALE
BUG GRUNT MALE
DARKNESS GRUNT FEMALE
DARKNESS GRUNT MALE
DARK GRUNT FEMALE
DARK GRUNT MALE
DRAGON GRUNT FEMALE
DRAGON GRUNT MALE
FAIRY GRUNT FEMALE
FAIRY GRUNT MALE
FIGHTING GRUNT FEMALE
FIGHTING GRUNT MALE
FIRE GRUNT FEMALE
FIRE GRUNT MALE

FLYING GRUNT FEMALE




FLYING GRUNT MALE




GROUND GRUNT FEMALE




GROUND GRUNT MALE




ICE GRUNT FEMALE




ICE GRUNT MALE




METAL GRUNT FEMALE




METAL GRUNT MALE




NORMAL GRUNT FEMALE




NORMAL GRUNT MALE




POISON GRUNT FEMALE




POISON GRUNT MALE




PSYCHIC GRUNT FEMALE




PSYCHIC GRUNT MALE




ROCK GRUNT FEMALE




ROCK GRUNT MALE




WATER GRUNT FEMALE




WATER GRUNT MALE




PLAYER TEAM LEADER




GRASS GRUNT FEMALE




GRASS GRUNT MALE
Particle Minigame
A New Minigame code has been found, but currently, there is no reference with other code.
.get_EnableParticleMinigame
.set_EnableParticleMinigame

New Badges
2 New Badges will be introduced and it will be based on Invasion and Purification.
Number of Grunts Defeated
Number of Pokemon Purified
New Quests
Two New Quests task has been found and even it's related to Invasion and Purification
QUEST_BATTLE_TEAM_ROCKET
QUEST_PURIFY_POKEMON
Route Maker Item
A New Route Maker Item has been found, currently, there are no other traces of code, but if we make a guess then it might to related to some invasion process.
.ITEM_TYPE_ROUTE_MAKER
.ITEM_CATEGORY_ROUTE_MAKER
Do you know?
You can check-out the Countdown Timer of all Events at our All New Mobile App GO Field Guide for all Countdown Timers, Raid Boss Guides, Egg Hatch List, Shiny Checklist and much more…
Available for both Android and iOS
iOS – App Store
Android – Google Play Store
Feel free to ask anything else you may want to know. If we can't answer them, maybe someone else reading can. Let us know in the comments below and join the discussion on our Pokemon Go – WorldWide Niantic News Update Facebook Group!
Make sure to Join our PokeWreck community for all latest news, updates, leaks and research: