Trainers, Based on the current global health situation, to improve the game experience and considering the need of the trainers, Pokemon GO has made a few more in-game changes in the Pokemon GO.
Along with all the changes, Niantic has also announced a new Quality of Life update which will be very helpful.
The list of all the previous can be found here: Pokemon GO: In-game Changes to Keep Global Player Community safe from Coronavirus Outbreak
Here's the summary of all new the changes:
Pokeball Bundle
Today's View (QOL)
Changes to Gift
Daily Stardust and XP Bonus
Cancelled Event
Extended Event
Pokeball Bundle
We're sure most of you would be probably out of Pokeball due to the lockdown situation in your Country. So to help you out with the current situation, Pokemon GO has introduced a weekly 1 PokeCoin Bundle (One-time purchase)
You can access the Pokeball bundle (along with the one-time-purchase bundle of 30 Incense for 1 PokéCoin that was already available) from now until Monday, March 30, 2020, at 1:00 p.m. PDT (GMT −7).
The Incense and Poké Ball bundles will both be removed at that time, and a new 1 PokéCoin bundle will be available on 30th March 2020.
Note: The 1 PokéCoin bundle is available in the shop each week as one-time purchases. The contents of these bundles change weekly.
Today's View (Quality of Life Update)
Niantic recently announced a new Quality of Life update (Today's View) which will be soon available in Pokemon GO.
You will soon be able to view all ongoing events, bonuses, Pokemon in Gym and daily streak progress in the upcoming Today's view tab.
This is probably one's of the best Quality of Life update in Pokemon GO so far.
Note: As of 24th March, this update is not live in Pokemon GO
Changes to Gift
The number of Gifts you can open daily has now increased to 30.
You can carry up to 20 Gifts in your inventory.
Gifts will also contain more Pokeballs than usual.
Daily Stardust and XP Bonus
You will now get 3× Stardust and XP for your first Pokémon catch of the day until further notice.
Be sure to activate the star piece on the 7th Day 🙂
Cancelled Event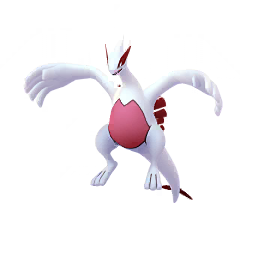 The Lugia Special Weekend which was going to happen on 24th March 2020 1 PM PDT has now been cancelled.
Currently, no future date has been provided for this event
Extended Event
Cobalion in Raids and GO Battle League reward has been extended.
You will now have the chance to encounter Cobalion as a GO Battle League reward encounter during this time until Tuesday, March 31, 2020, at 1:00 p.m. PDT.
Do you know?
You can check-out the Countdown Timer of all Events at our All New Mobile App GO Field Guide for all Countdown Timers, Raid Boss Guides, Egg Hatch List, Shiny Checklist and much more…
Available for both Android and iOS
iOS – App Store
Android – Google Play Store
Feel free to ask anything else you may want to know. If we can't answer them, maybe someone else reading can. Let us know in the comments below and join the discussion on our Pokemon Go – WorldWide Niantic News Update Facebook Group!
Make sure to Join our PokeWreck community for all latest news, updates, leaks and research: